Check your fridge temperature
When was the last time you checked your fridge temperature? We are a nation divided - only half of us know that our fridge should be below 5ºC. In fact, the average UK fridge temperature is set at least 2°C too warm! 
Find out how to get the ideal fridge temperature and keep your food fresher for longer.
How to change the temperature of your fridge
The ideal fridge temperature is between 0-5°C. Adjusting the temperature of your fridge could help to keep your food fresh for three days longer than usual.

Start by choosing your fridge brand from the list and look for your temperature dials on the page, with simple instructions on how to check and change your fridge's temperature. An easy action to save you food, time and money!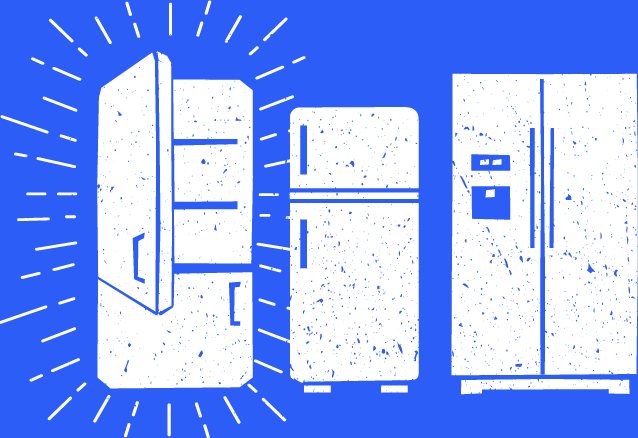 Getting more value from your food
Did you know that apples last longer stored in the fridge? The same goes for berries and citrus fruits, too! But, leave your bananas in the fruit bowl as they can cause other fruits to ripen too quickly.
Our food guides and recipes have a ton of useful tips to help you keep food fresher for longer: take a look, and try a simple change today.
More top food tips and hacks
Whether you want to learn how to make the most of your fridge for maximum freshness, or want to check what food date labels actually mean: we've got you covered.
Blog category
Food storage
Kitchen organisation
Save time and money
By Love Food Hate Waste, 29 June 2022, 3 minute read
Did you know that by adjusting your fridge temperature so that it's between 0-5°C can keep you food fresher for longer? By up to three days longer than usual in fact! This is just one of the things you can do to maximise your fridge for food storage.
Blog category
Save time and money
Food shopping
By Love Food Hate Waste, 13 May 2022, 5 minute read
Here are nine ways to help lighten the load on your wallet when you get to the checkout… and save food from the bin, too!
Food: Do you find food date labels really confusing? Take a look at our short guide to learn what the different labels mean and how this could save you money from your food shop.